-->
Roller Coaster with the Moster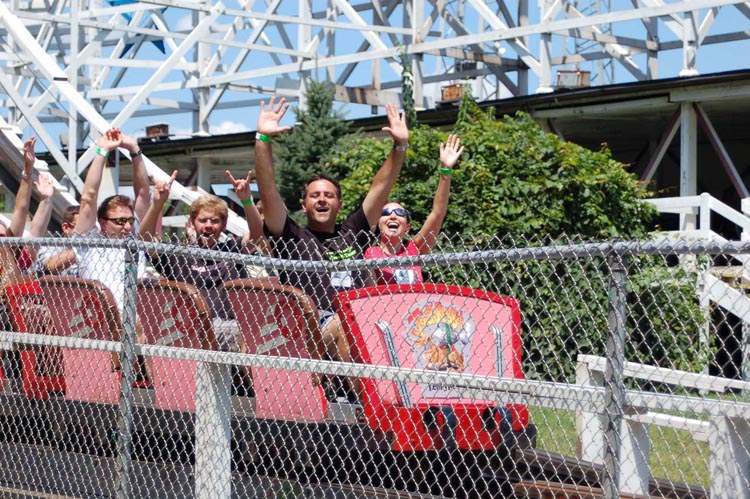 Are you a roller coaster fan? How many times have you ridden on a roller coaster at Cedar Point, Coney Island, Holiday World, Kings Island, Six Flags, another theme park or even your own county or state fair?
Vic Kleman (78) of Knoxville, Pennsylvania, may top your roller coaster riding record.
A member of the American Coaster Enthusiasts, Vic Kleman took 90 round trips on the Jack Rabbit roller coaster at Kennywood Park, in West Mifflin, Pennsylvania (outside of Pittsburgh).
When he disembarked from the amusement park roller coaster, Pennsylvania senior Vic Kleman had completed his 4,000th lifetime ride.
Perhaps coincidentally, the wooden roller coaster was marking its 90th anniversary on Sunday, August 15th – the day of Vic Kleman's repeated circuits on the 1921-built Jack Rabbit out-and-back thrill ride, which boasts an 85-foot double-dip drop at one point.
Who wants to try to beat Vic Kleman's roller coaster record?
Hands up! Let's roll.
-->