Fashion designer's chic centerpiece has savage style in the bag.
Creative centerpieces adorn festive tables for holiday gatherings. Home decorating, craft and hospitality how-to magazines fairly fly off the racks each season, as hosts and hostesses seek new and clever ways to decorate their banquet tables for special gatherings.
Louis Vuitton has got it in the bag, so to speak, with sculptured centerpieces.
Commissioned by the designer house, British sculptor Billie Achilleos combined wit and whimsy to create three-dimensional critters for a recent party at Deyrolle, a taxidermy store in Paris. Using whole bags and belts, pocketbooks and purses, Achilleos shaped armadillos, chameleons, grasshoppers and more.
Achilleos harmed no animals in creating the wildly imaginative artwork from
a variety of existing Louis Vuitton leather fashion accessories
. Animal rights activists may take issue, if desired, with leather-makers (and perhaps the taxidermists hosting the fashion event), but likely not with the sculptor.
Achilleos has produced additional animal sculptures from Louis Vuitton wares, which are displayed in the artist's own U.K. gallery and in New York City.
Holy armadillo, Batman! That's some savage table display.
Wild leather creature sculptures surely seem more intriguing than the traditional diaper cake or even the over-50 bra cake. Of course, such creations have their place with informal gatherings, which can become zany zoos of their own. But that's a different sort of animal altogether.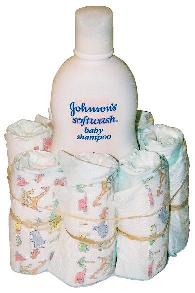 What do you think? What accessory-based animal art would you like to see adorning your own holiday table?