What Sort of Christmas Card Are You?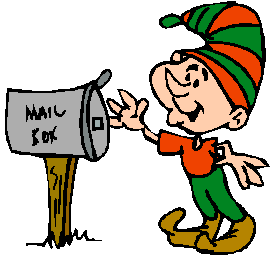 Having sent out our family Christmas cards, I thought this Christmas quiz sounded like fun.
Try it, and see what results you find! Be sure to leave a comment - announcing your result!
.
You Are a Cute Christmas Card

You love the holidays, and it's hard for you to feel any sort of seasonal burnout.

You're the person who thinks the holidays don't start soon enough. You have your Christmas cards picked out months in advance.



The holidays make you feel happy and content. You're tickled by every gift you receive and every old friend you reconnect with.

You are a thoughtful gift giver, and you take the time to make each object you give unique and special. You like to see someone's eyes light up when they open your present.

.
Related Items of Interest:
Personalized Christmas cards add a homespun flavor to the holiday season. Do-it-yourself Christmas greetings allow individuals and families to exercise a bit of creativity, adding interest to holiday greetings, while saving money at the same time.

Holiday cards are coming soon. What will yours look like this year? Will you select a box off-the-shelf, or do you want to do something a little more original? And who doesn't love photos of family and friends?
Christmas gift giving is an expression of thoughtfulness. Why not include a gift tag with a happy holiday message? Try these 10 super sites for free printable Christmas and winter holiday gift tags. Title links lead to each site's selection.
3 Easy DIY Christmas Place Card Holders
A festive Christmas table may need creative place cards to help guests find their places. Place cards help party attendees to recall one another's names. What crafty Christmas place card holders can you make for your holiday dinner party?